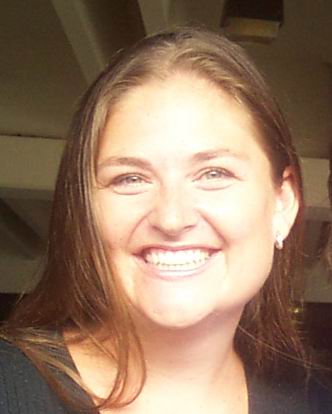 My name is Kristy Engel and I have been a lifetime commissioned missionary with the American Baptist Churches, International Ministries since 2000 and have been a recipient of a Project Medsend Grant since 1998. I am a pediatric nurse by training and have also worked in Haiti, prior to my work in the Dominican Republic. I am a graduate of both Judson College and the University of Missouri-Columbia. I am currently in the Master's program for nursing through the University of Missouri. I hope to have my pediatric Nurse Practitioner's license in 2009. As for my family, they live throughout the Midwest, as did I, prior to going into missions.
(top)
One of the first things you'll notice about me is that I am really tall. I played basketball on scholarship while at Judson College and then coached the JV squad after graduation. I have continued to make sports a part of my ministry in Haiti as well as the Dominican Republic. In Haiti, I coached a seminary men's basketball team and since living in the Dominican Republic I have had a chance to participate with a sports ministry that was started by Christian, inter-denominational Dominican athletes. Many of the visiting American work teams have had a chance to scrimmage with some of these players and other athletes at our church.

Most of the work that I do in the Dominican Republic is outside of our hospital in a roving medical clinic. I am in charge of coordinating all of the medical mission teams and determining where they will best serve. If needed, I also consult patients, run the pharmacy, register patients or interpret for a physician or nurse. One thing I quickly learned, is that in missions you need to be flexible! It is key to survival and to your sanity!! So, as the teams need me, I fill in.


(top)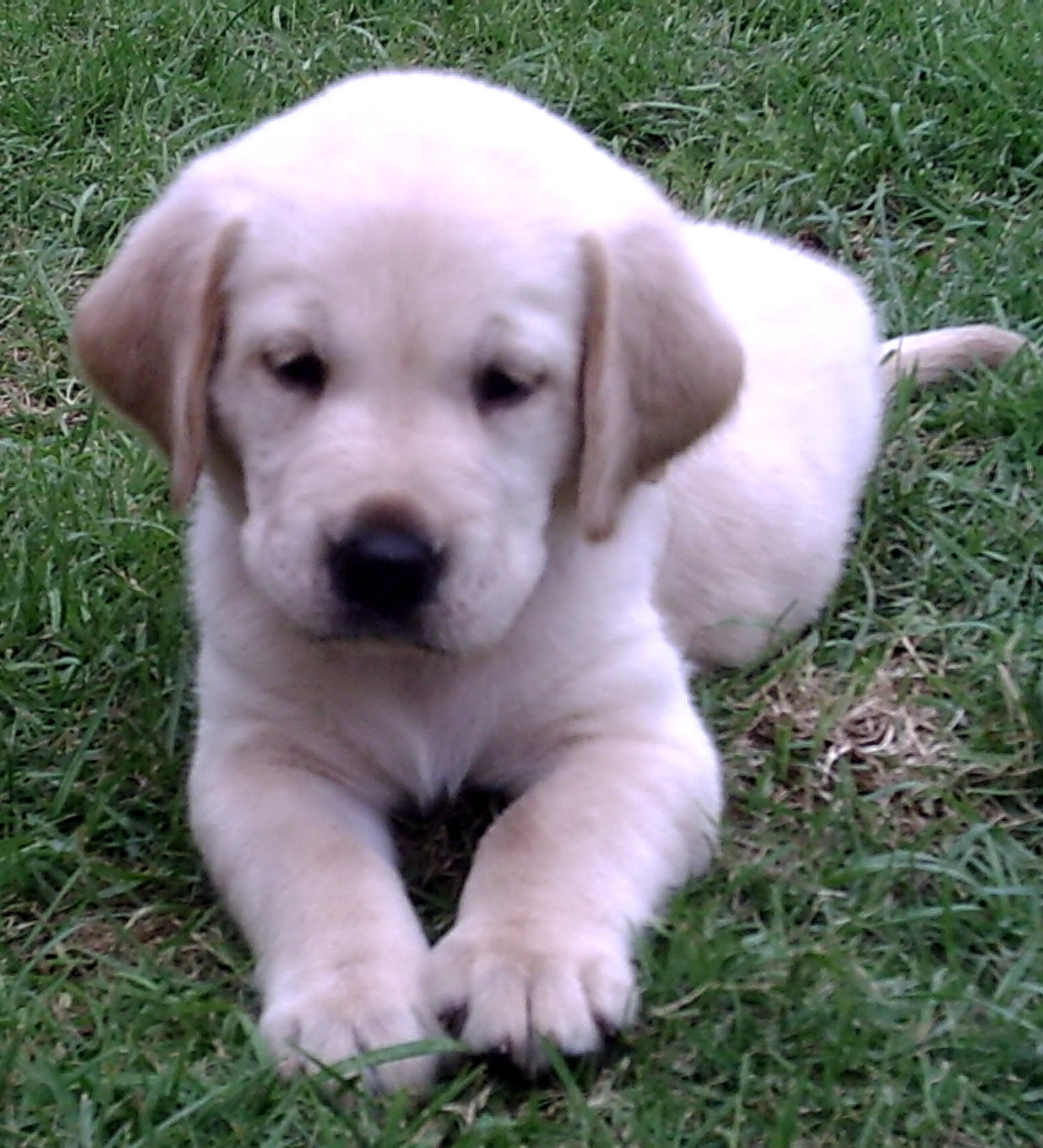 Finally, the newest addition to my "family" is Sasha. She is 1/2 Yellow Lab and 1/2 Golden Retriever. Sasha was born in March of 2007 and is a ball full of energy except when she is passed out from all of her playing! I hope to train her to work with children, just like her older "brother," Kobe.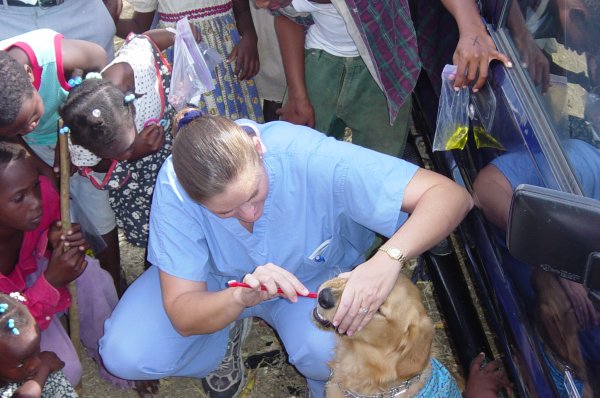 Kobe is a purebred Golden Retriever and almost 5 years old. I bought him from a breeder in Hallsville, Missouri as a companion and a teaching aid for the batey clinics. How do I use him as a teaching aid? Well, I teach children how to brush their teeth, maintain good hygiene and to treat animals nicely. It is a lot of fun watching the children stare in awe as I brush Kobe's teeth and talk about hygiene. Many of the children in the bateyes have never seen such a large, healthy and friendly dog. He even will go swimming with the children!

American Baptists have been a part of the world-wide body of believers since coming into existence some three centuries ago in colonial America. In 1814 we responded to God's call to engage in mission beyond our own land, forming an organization that is now called "American Baptist International Ministries." - Go Global! American Baptist International Ministries Strategic Plan for 2001-2010
MPT's and MPN's - What's that??
All American Baptist missionaries, including Kristy Engel, now participate in personal church relationships through Missionary Partnership Teams (MPT's) and Missionary Partnership Networks (MPN's). This new directive in missions is aimed at connecting churches and missionaries more strongly so that better relationships are maintained.
MPT's consist of a small group of people (5-8 individuals) that are selected by the missionary to help with this missionaries ministry obligations here in the U.S.. For Kristy, these areas include prayer and communication, finances, medical ministry, construction ministry, pastoral care and webpage management.
MPN's are networks of people who are interested in getting involved in a specific part of a ministry or those who simply want more information on a particular ministry. If you are interested in one of the areas of Kristy's ministry, please contact her by email at kristynurse23@hotmail.com. She will put you in touch with the person responsible for the area you are interested in. All are welcomed and encouraged to become involved in an area of ministry support.
Go Global is the mission strategy of the American Baptist Churches International Ministries. You can access the Go Global information by clicking on the link.
© International Ministries PO Box 851 Valley Forge, PA 19482-0851

From time to time there may be specific prayer requests that we, at the mission, have, in regards to our work here in La Romana and/or personal lives. We will try to keep them as up-to-date as possible but please bear with us if they are not current. For personal prayer requests, I will include the date of posting so that you will have an idea as to their continued relevancy. I have included a list of prayer needs that are ALWAYS needed and can always be counted on to be important to the success of our mission.
Ongoing construction at the Good Samaritan Hospital, especially the third floor and elevator
Financial needs of the Good Samaritan Hospital
Expansion of the church's ministry
Support of our new pastor, Elden Perez, and his family
Hospital Administrator, Moises Sifren Juan
A new puppy in the house! (May 2007)
Economic status of the Dominican Republic with the flucuation of the peso and the higher prices for goods and services. (May 2007)
Praise for a success 1st Medical Symposium. Many plans were made and we need prayers that everyone involved will continue to communicate and work towards making the ministry as successful as possible! (May 2007)
Maranatha concert tour in August of 2007 (May 2007)

Kristy Engel's newsletters can be accessed by clicking on the newsletters link in this sentence as they are published on the International Ministries webpage. No guarantee that they are current as my "cup runneth over"...
First Baptist Church of Wallingford, CT website at www.firstbaptist-wlfd.org.
Other newsletters from short term missionaries or groups that have come to the Dominican Republic can be accessed on the webpage, laromana.org.
Maranatha Band's schedule for 2007 summer tour and other info on the band can be accessed at www.revelacionmaranatha.com