La Romana Dreamin'
WELCOME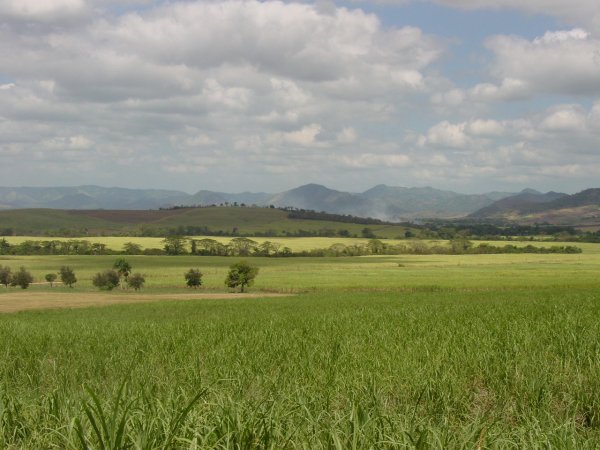 Welcome to your "all-inclusive" webpage for information on the mission work with the Good Samaritan Hospital and the Maranatha Baptist Church. This webpage was designed to help new and returning work teams as well as provide information for others seeking to begin a mission work overseas.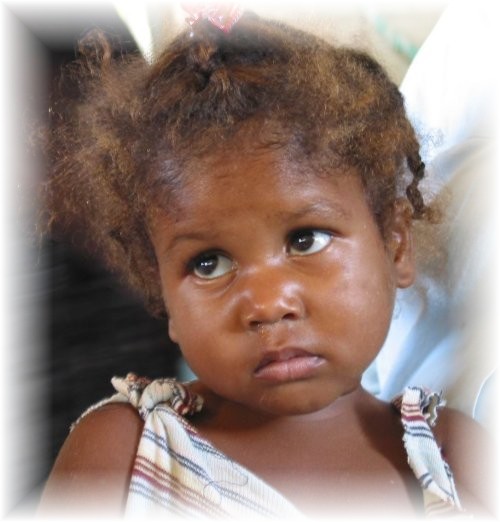 I have also included other information in this webpage such as:



Missionary Kristy Engel...and Kobe!
Medical clinics in bateyes and barrios
The Good Samaritan Hospital
The Dominican Republic
Short-term mission teams and individuals
How to contact those involved with the mission


It is my hope that this webpage will not only be useful for helping teams prepare for their mission trips but it will be enjoyable to all who use it. I appreciate comments about the webpage and suggestions about how to make it better. Now that you know what this website is about, let's get started by first introducing you to myself, Kristy Engel.

---





Who am I?




International Ministries




Prayer Requests




Newsletters




---





Who am I?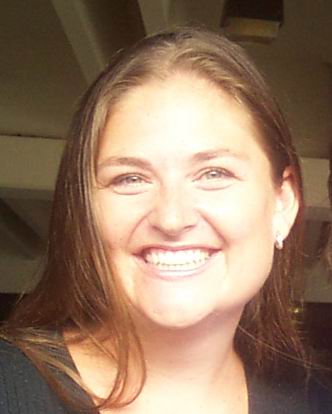 My name is Kristy Engel and I have been a lifetime commissioned missionary with the American Baptist Churches, International Ministries since 2000. I am a pediatric nurse by training and have also worked in Haiti, prior to my work in the Dominican Republic. I am a graduate of both Judson College and the University of Missouri-Columbia. Most of my family live throughout the Midwest, as did I, prior to going into missions.

One of the first things you'll notice about me is that I am really tall. I played basketball on scholarship while at Judson College and then coached the JV squad after graduation. I found out quickly that I love playing basketball much more than I like coaching! Since living in the Dominican Republic I have had a chance to participate with a sports ministry that was started by Christian, inter-denominational Dominican athletes. Many of the visiting American work teams have had a chance to scrimmage with some of these guys.

Most of the work that I do in the Dominican Republic is outside of a hospital in a roving medical clinic. I am in charge of coordinating all of the medical mission teams and determining where they will fit the best. If needed, I also consult patients, run the pharmacy, register patients or interpret for a physician or nurse. The thing that I quickly learned, is that in missions you need to be flexible! It is key to survival and to your sanity!! So, as the teams need me, I fill in.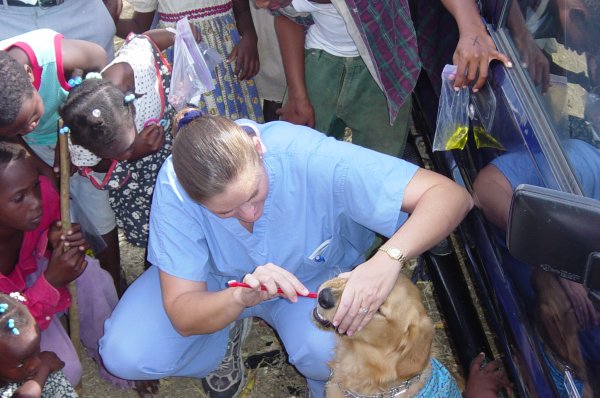 Finally, the newest addition to my "family" is Kobe. He is a purebred Golden Retriever and about a year old. I bought him from a breeder in Hallsville, Missouri as a companion and a teaching aid for the batey clinics. How do I use him as a teaching aid? Well, I teach children how to brush their teeth, maintain good hygiene and to treat animals nicely. It is a lot of fun watching the children stare in awe as I brush Kobe's teeth and talk about hygiene. Many of the children in the bateyes have never seen such a large, healthy and friendly dog. He even will go swimming with the children on occasion!